Do you want to look flawless for an upcoming event?  Do you have blemishes or tattoos that you need to cover up?  Airbrush makeup can help you make a great impression!  Here at Heatwave we have all you need for that flawless, airbrush finish.   You can purchase Dinair kits and accessories at multiple price points to fit your budget.  Worried about doing it yourself?  Have the beauticians at Heatwave do it for you!  Read on to find out more about the Dinair airbrush makeup we carry.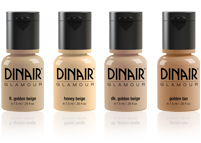 EXPERIENCE THE RESULTS FOR YOURSELF!
Unlike traditional makeup, airbrushing sprays a fine mist so the makeup blends evenly on the skin. Our foundations provide the flawless coverage of your preference (from sheer to opaque) and minimizes skin imperfections. The result is a beautiful and natural finish.
High-Def Close Ups
Celebrities and fashion models use our makeup because it doesn't look like makeup!
Dinair Has You Covered
Covers discoloration, blemishes, and even dark circles! You'll look brilliant at any time of day.
Flawless In Record Time
Speedy application, imagine the time you'll save!
All Day Coverage,Everyday
Long lasting: No more touch-ups throughout the day!
Hygienic + Less Wasteful
No more contaminants on your skin from makeup tools. Use less makeup for full coverage.
DINAIR TECHNIQUE WORKS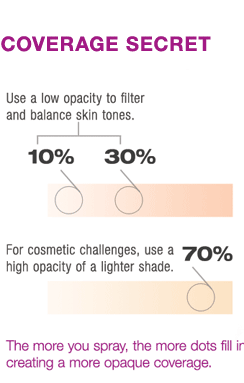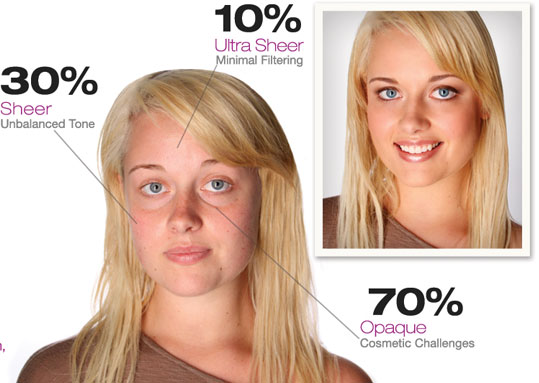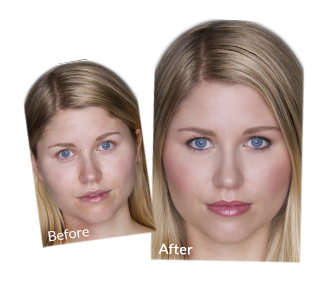 Glamour
Flawless, buildable coverage that matches any skin tone.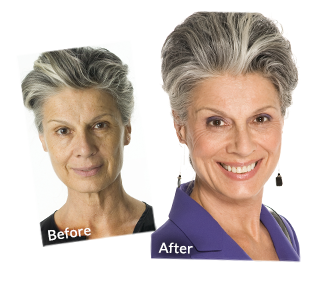 Mature Skin
Does not exaggerate fine lines or wrinkles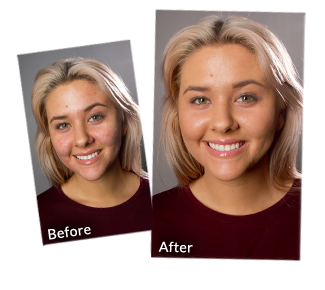 Acne
Buildable coverage without looking cakey.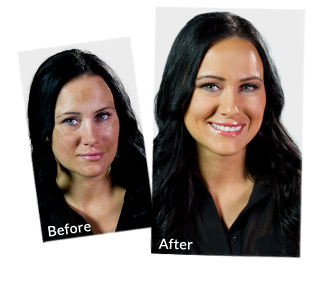 Discoloration
Correct and conceals any pigmentation issues.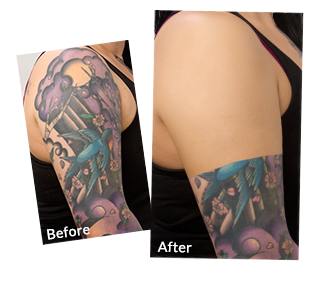 Tattoo
Fully pigmented with medium to Xtreme blocking.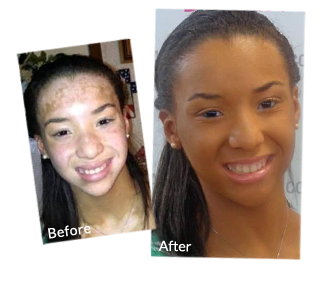 Vitiligo
Correct and conceals and pigmentation issues with a light weight feel.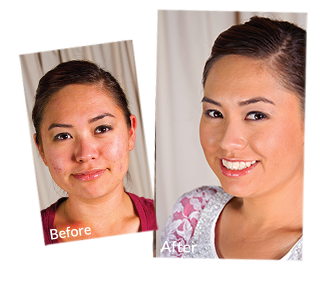 Scars
Buildable coverage without looking cakey.
To find out more about Dinair airbrush makeup go to http://www.airbrushmakeup.com/